Sink, Shower & Bathtub Faucets
Wichita Professional Plumbers for your Kitchen & Bath Needs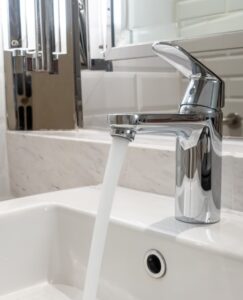 Don't let an old or rusty faucet keep you from enjoying your kitchen or bathroom. Over time, the constant running of water out of your faucets can take a toll on them. Unsightly rust can turn into sources of drips and leaks.
PD Plumbing, Heating & Cooling provides professional installation and service of kitchen and bathroom faucets. Whether it's your tub faucet, shower faucet or one in your sink, call PD for your faucet needs at (316) 871-5499.
Faucets Installed by Trusted Wichita Plumbers
PD Plumbing is the Wichita area's locally owned plumbing and HVAC company your neighbors have trusted for nearly 20 years. Since 2006, our plumbers had provided complete drain, sewer and pipe services to the entire Wichita area, including Andover, El Dorado and surrounding Kansas towns.