Professional Heat System Services in Wichita Area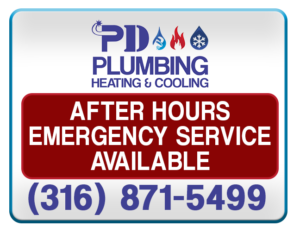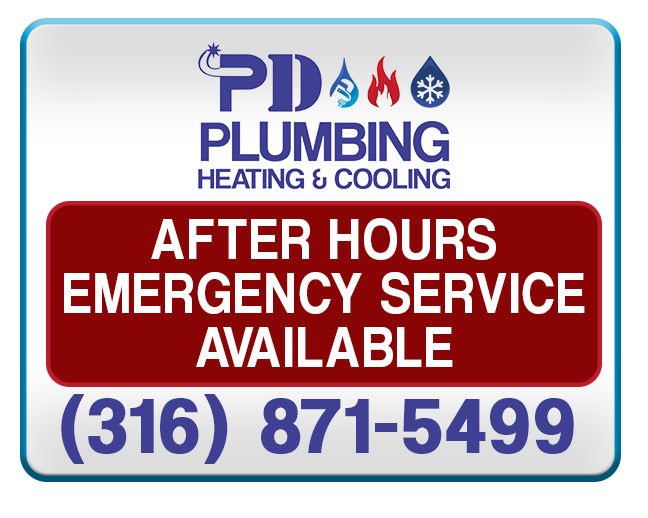 Don't be left in the middle of a Kansas winter waiting on a furnace repair! Get quick, professional service for your home's heater from PD Plumbing Heating & Cooling.
With a team of highly trained furnace repair technicians, PD Plumbing, Heating & Cooling is the Wichita area company that can handle whatever problem your furnace or heating system is having.
Call PD Plumbing for quick furnace repair at 316-871-5499. We provide after-hours emergency repair service - including weekends and holidays. 
No matter what type or brand of heating system you have, our experienced team can fix it. We service all types of furnaces and heating systems.
DON'T WAIT TO FIX A FURNACE PROBLEM
Small problems with a furnace or heating system can turn into a big (expensive) problems if left ignored for too long.
If you notice any of these signs, call PD for quick heating system service:
furnace making weird sounds
seems to be working harder to warm the home
energy bills are going up
Problems with your heater should be addressed promptly. Even something as seemingly minor as a part being dirty and clogged could cause the whole system to shut down, and even pose a danger to the people in your home.
Your home's heating system needs for all parts to work together in order to provide efficient and reliable warm air safely.
QUICK & CONVENIENT FURNACE REPAIR
Call PD Plumbing Heating & Cooling today for furnace or heater repair at 316-871-5499. We service homes and businesses in the entire Wichita area.
If your furnace is beyond repair, our team can install a new heating system. We provide professional installation of a variety of quality high-efficient heating systems.