Bathroom & Kitchen Remodels
Have an old bathroom? Is your kitchen outdated?
Get professional remodeling services from the experienced and talented Wichita plumbers of PD Plumbing, Heating & Cooling.
Our skilled remodeling team can help you finally get the bathroom and kitchen of your dreams. We provide a free installation quote - call us today for a free estimate at (316) 871-5499.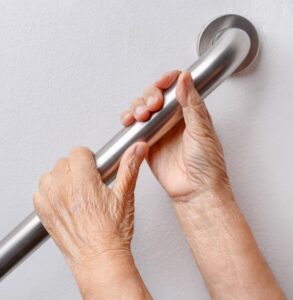 Bathroom Remodel for Safety & Beauty
As we age, regular day-to-day activities can become more difficult. It can also become less safe. Every year, one in four older adults suffer a fall - with many of those happening in the bathroom. Having difficult bathtubs to climb into or not having safety bars to help navigate a wet and slippery floor can increase your chances of falling in your bathroom.
Professional Wichita bathroom remodel. Let PD Plumbing install the necessary accessories or bathtub adaptations to help improve the safety of everyone in your home. We provide professional bathroom remodeling services to Wichita, Andover, El Dorado and surrounding Kansas towns. 
A New Kitchen that is Stunning AND Practical
Whether you're a foodie or are just the designated cook for the family, many of us find we spend a lot of time in our kitchen. And if something is not working well in your kitchen, such as not having enough room to conveniently store appliances or ingredients, that can be very aggravating.
Let PD Plumbing help redesign your kitchen to not only make it beautiful, but practical! We can create storage solutions and help you finally love cooking in your kitchen!
Contact PD for your dream kitchen remodel at (316) 871-5499. You can also send us a message online for a free quote!