13 Air Conditioning Questions to Ask an AC Repairman
Homeowners Guide: AC Questions and Answers to Understand What You're Paying For
When you have an HVAC technician doing work in your home, how well do you understand what they are doing? Do you know if you're spending your money well? At PD Plumbing, Heating & Cooling, we understand the work our team does can seem complicated. Therefore, we make sure that our customers understand the work we are doing for their home including answering all of their air conditioning questions.
At PD Plumbing Heating & Cooling, we believe a partnership between homeowners and technicians is the foundation of having reliable home systems. We got a great 5-star review for our AC repair technician who helped a homeowner understand the work her house needed.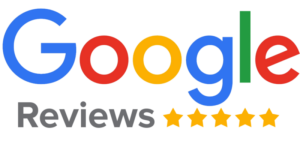 "Our A/C wasn't working. Hunter Tilson came out and did such a thorough job. He took Photos, made a List and sat down & explained everything to me of what he found and what was wrong. He then showed me the prices of what the repairs would be to which we did. He was at our home for about 5 Hours working to on to make sure it worked properly.

We are so thankful he came out the same day we called & how thorough he was. Made my day and now we can all feel comfortable again with the A/C now working.

Thank you, Hunter for all you did! It was truly appreciated!"
-Lisa Wood
The Importance of Understanding Your HVAC Technician's Work and Options
How much does a homeowner need to understand?
There is a reason why you call on the professionals for heating and cooling repair and installation. This work isn't just hard, it can be complicated. Professionals follow industry standards to ensure things are done correctly.
Our plumbers and technicians have years of training and experience. We don't expect homeowners to have the same level of knowledge of sewer lines or furnace mechanics. But nearly anyone can understand the basics to make good decisions for their home and budget.
13 Air Conditioning Questions To Ask Your AC Repairman
Asking air conditioning questions is a great way for homeowners to better understand their home's heating and cooling system. Here are some excellent questions to ask your AC repairman:
What is the current condition of my HVAC system?

Request an assessment of the system's overall health, including any potential issues or areas that require attention.

Are there any visible signs of wear or damage that I should be aware of?

Ask the tech to point out any visible problems like rust, leaks, or worn-out components.

Are there any maintenance service tasks I should be regularly performing myself?

Beyond changing the filter, often an AC outdoor unit requires regular cleaning.

What is the recommended schedule for replacing my air filter?
Are there any energy-saving options or upgrades available for my system?

Inquire about upgrades like programmable thermostats, zoning systems, or high-efficiency filters that can improve energy efficiency.

Is my HVAC system appropriately sized for my home?

An improperly sized system can lead to inefficiency and discomfort. This question is especially important if you've had additions or remodeling work done to your home.

What is the expected lifespan of my current HVAC system?

Knowing the expected lifespan can help you plan for future replacements or upgrades.

What are the signs that my HVAC system might need repair or replacement?

If the technician says your system is showing signs of age or wear-and-tear, ask what signs to be on alert for. Learn about the red flags to watch for, such as unusual noises, inconsistent heating or cooling, or rising energy bills.

Do you offer any maintenance plans or service agreements?

Some HVAC companies offer service packages that include regular maintenance and discounts on repairs.

Are there any safety concerns I should be aware of regarding my HVAC system?

Ensure that your system is safe and that you're aware of any potential hazards.

What is the warranty coverage for my HVAC system, and what is included?

If the AC company that is servicing the unit was the one who installed it, they should have details on your system warranty. Understand what aspects of your system are covered by warranties and for how long.

Can you explain the different options for improving indoor air quality?

If air quality is a concern, inquire about solutions such as air purifiers, ventilators, or humidity control.

Do you have any recommendations for setting and programming my thermostat for energy savings and comfort?

Proper thermostat settings can significantly impact energy efficiency.
By asking these questions and actively engaging with your AC repair technician, you can gain valuable insights into your system's operation and maintenance. This will help to ensure a more comfortable and efficient home. Knowing more can also help you save money in the long run.
Don't hesitate to ask your HVAC technician questions. Seek clarification on any problems or recommendations they provide. A good technician will be happy to explain and educate you about your system. It's a red flag if the AC repairman who is working on your equipment refuses to help explain anything about your system or the work they are doing.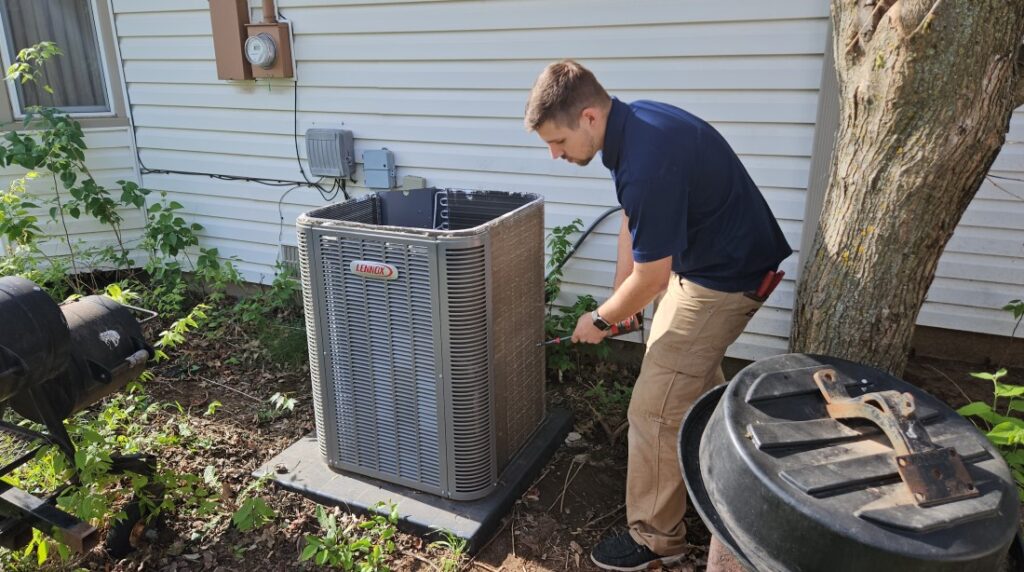 Other Easy Ways for Homeowners to Understand Home Heating & Cooling
Read the Owner's Manual
The owner's manual for your AC system contains valuable information about its maintenance requirements and operation. Familiarize yourself with it to know what your system needs.
Get Multiple Quotes or a Second Opinion
If you're considering an air conditioning replacement, don't hesitate to get multiple quotes from different HVAC contractors. This will give you a better understanding of the scope of work needed and potential cost variations.
Be Cautious of Scams
Unfortunately, there are unscrupulous individuals in the HVAC industry. Ask for credentials and be wary of high-pressure sales tactics. Check online reviews and verify the company's history and reputation.
One easy thing to check is the company's website. You can discover how many years they have been in business. As you will see on our website's About page, PD Plumbing, Heating & Cooling has been providing air conditioning services to the Wichita area since 2006.


Research Online
Use reputable sources like HVAC manufacturer websites, government energy efficiency websites, and homeowner forums to research common air conditioning issues and solutions. Be cautious with information from random websites.
PD Plumbing, Cooling & Heating provides a variety of helpful articles on our website. We are also happy to answer your questions regarding your home's comfort systems or plumbing. Give us a call with your questions or to schedule air conditioning services at 316-871-5499.
By following these steps and actively engaging with HVAC professionals, homeowners can gain a better understanding of their air conditioning systems and make informed decisions that ensure their homes are comfortable and energy efficient.