DIY Mini Split Installation: Should You Try It?
What To Know Before Trying to Install a Ductless Mini Split Yourself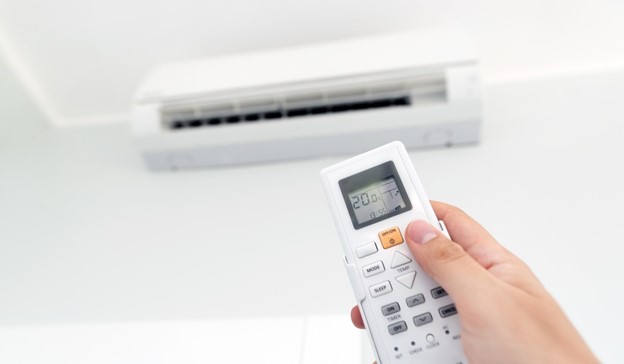 Installing a ductless mini split system has become increasingly popular among homeowners in recent years. It's no wonder why. With its compact design, it has the ability to provide both heating and cooling without the need for ductwork. But is it smart to try to do a DIY mini split installation yourself?
PD Plumbing, Heating & Cooling is the Wichita area's HVAC company providing professional ductless mini split unit installations. We have provided heating and cooling service since 2006. You can call on us to install one of these great units for you. If you are thinking about attempting a DIY mini split installation, first contact PD for a free quote.
Some companies claim that these systems are easy to install as a DIY project. However, it's important to consider the potential challenges and complexities involved. In this article from PD Plumbing, Heating & Cooling, we will explore the possibility of a DIY ductless mini split installation. Get valuable insights to help you make an informed decision.
The Difficulties of a DIY Mini Split Installation
Installing a DIY ductless mini split system is not recommended for first-time DIYers. It entails various complex tasks, including electrical work, which may require the assistance of a professional HVAC technician or electrician. How difficult this has been for homeowners has depended on the person's skills and capabilities.
Those who have tried installing a DIY mini split have reported mixed experiences. Some encountered problems such as errors in refrigerant line installation, missing parts, and incorrect instruction manuals. Others reported difficulties in untwisting the lineset and matching electrical wires precisely.
Although you may have many handy skills, installing HVAC systems requires a higher level of expertise than other DIY home projects.
Consider the following questions before deciding to proceed with a DIY installation:
Do you have experience in electrical work?
Are you familiar with pouring a concrete pad?
Can you determine the appropriate system size, considering factors like climate, square footage, sun exposure, and insulation?
Reality vs. YouTube How-To DIY Ductless Videos
Head over to YouTube and you will find numerous videos of individuals successfully installing DIY HVAC systems. That may give homeowners encouragement to try it themselves. However, it's important to recognize that most of these individuals are not average homeowners.
Many videos of DIY mini split installations have professionals doing the work. Or, if not professionals, will have the assistance of experienced HVAC technicians or electricians. And some videos and blogs are sponsored by specific brands, such as MRCOOL DIY.
YouTube can be great for a homeowner trying to learn a new skill or troubleshoot a problem. And it may even help some handle a complex task like a DIY ductless mini split installation. When looking for a video to follow, it's crucial to choose instructional content that matches your skill level and capabilities.
Ductless Systems vs DIY Ductless Mini Splits
Not all ductless mini split systems are designed for DIY installation. Ads for DIY systems like MRCOOL DIY Ductless often portray effortless installations. But these units are different than the systems installed by professional HVAC companies.
DIY versions usually come with a pre-charged line set, reducing the complexity of dealing with refrigerant systems. However, typical ductless system installations require soldering work and specific industry tools. Systems not specifically sold as DIY versions may involve tasks beyond the capabilities of an amateur installer.
Considerations Before Installation
Before purchasing a DIY ductless mini split system, it's crucial to determine the appropriate system size based on your space's requirements. Factors such as climate, square footage, sun exposure, and insulation play a role in this determination.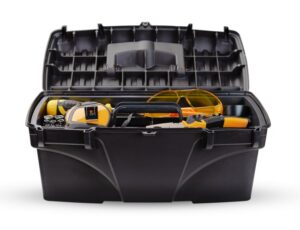 These are precisely the factors our team at PD Plumbing, Heating & Cooling consider when determining the right HVAC for a home. We use HVAC industry standard calculations to get these answers. This can be a difficult calculation for a non-professional to make.
Be aware that some components are not typically included in DIY kits. These items can include a dedicated 208/220 circuit, wiring to a junction box, and an AC shut-off switch. If you lack experience in electrical work, hiring an electrician and factoring in their costs is essential.
Also, it is important to note that DIY installations may not be covered by warranties unless performed by a licensed HVAC technician.
Cost Considerations
The cost of a DIY ductless mini split system varies depending on the brand, type, and specifications. On platforms like Amazon, prices typically range from $1,000 to $3,000. However, it's important to factor in the time required for installation and the additional expenses for electrical components not included in the kit.
While it is possible a DIY installation may save money, it has the potential to actually cost you more. Consider the possibility that you may need to hire a professional HVAC technician if you're unable to complete the installation successfully.
Avoid purchasing a DIY system with the intention of hiring professionals later. Most HVAC companies will not install a system a homeowner purchased themselves.
When a Ductless Mini Split Is Not the Right Choice
Ductless mini splits are excellent HVAC systems. But they may not always be the ideal solution for your heating and cooling needs. Consulting with an experienced HVAC company can help you explore alternative solutions that may be more cost-effective. Trusting professionals to assess your home's comfort needs can lead to the most suitable solution.
However, ductless mini splits are excellent for a lot of spaces where a traditional HVAC unit may not work.
Some great place to install a ductless mini split include:
A kitchen that gets too hot
A sunroom
An added-on room that gets too hot or too cold
Replacing a window AC unit with a ductless air conditioner
A garage or workshop

Let PD Help Solve Your Heating & Cooling Needs
PD Plumbing, Heating & Cooling has been serving the greater Wichita area since 2006. We are professional installers of ductless mini split systems.
Instead of attempting a DIY ductless mini split installation, consider reaching out to our experienced team. PD will give you a free quote on a professionally installed HVAC system tailored to your space. Contact PD Plumbing, Heating and Cooling at (316) 871-5499 to explore your options before making a DIY mini split purchase.